---
These are mighty good chocolate cookies! I have been making and sharing these for many years and always receive rave reviews. There are many variations, such as using mint, white chocolate, or peanut butter chips or adding coconut and pecans along with chocolate chips. Almond extract is a good addition unless you want to focus on another flavor. My favorite variation is chocolate mint and it seems to be a favorite with others too.
CHOCOLATE ECSTASY COOKIES
1 1/4 cups butter, softened to room temperature (65-70°)
1 3/4 cups granulated white sugar
2 large eggs
2 teaspoons vanilla extract (or 1 t. vanilla and 1 t. almond extract)
2 cups all-purpose flour
3/4 cup cocoa powder
1 teaspoon baking soda
1/2 teaspoon salt
1 1/2 – 2 cups chocolate chips ( or another flavor chips)
In a large mixing bowl, cream together butter and sugar until light and fluffy. Add eggs and extracts and beat well. Combine flour, cocoa, baking soda, and salt in another bowl. Gradually blend flour mixture into creamed mixture. Stir in chocolate chips (and other additions, if desired).
Cookie dough is almost always better after being chilled overnight in the refrigerator.
Drop by teaspoonfuls onto ungreased cookie sheets, leaving about an inch or two between each. Bake in a preheated 350°F. oven for 7 to 9 minutes. Be careful to not overbake. Cookies will be soft and will puff while baking but flatten while cooling. Cool slightly on cookie sheets and then gently remove to wire cooling racks.
Makes 4 -5 dozen cookies.
Variations:
For chocolate mint cookies; add 1/2 – 1 teaspoon mint extract and use substitute all or part of the chocolate chips with mint chips.
For German chocolate cookies; add chopped pecans and coconut along with 1/2 teaspoon coconut extract.
Other ideas are substituting peanut butter chips, salted caramel chips, or white chocolate chips.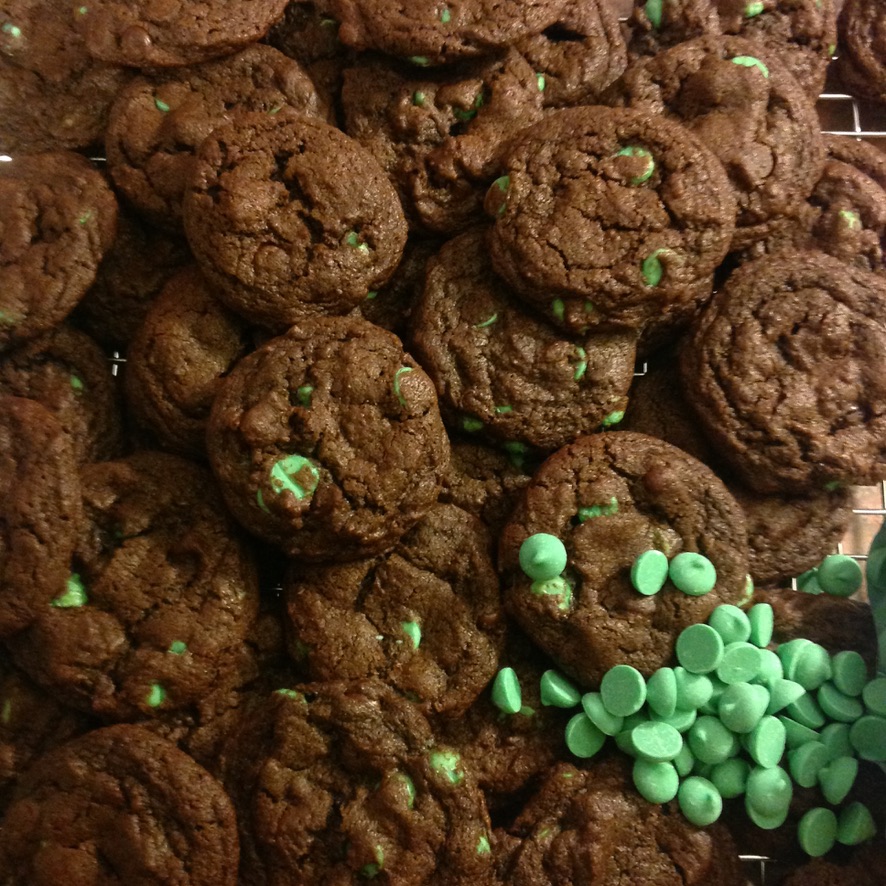 Chewy Chocolate Ecstasy Cookies